1. Statue of Liberty.
Sculptor:
Auguste Frederic Bartholdi,
Structural Engineer
: Gustave Eiffel.
Pedestal
by Richard Morris Hunt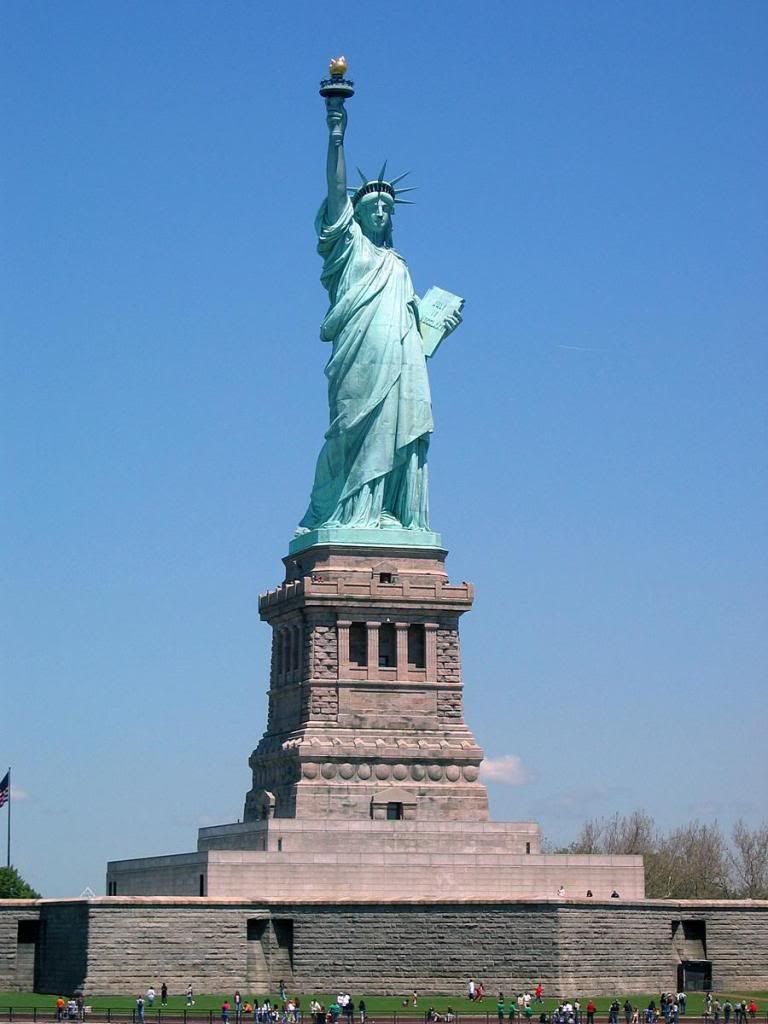 Top Ten New York Monuments . Statue of Liberty
2. General Grant's Tomb
The mausoleum of Ulysses S. Grant, this building exemplifies the presence of social institutions and high culture in Morningside Heights. It also reflects the panthesitic experimentation of the period immediately following the Civil War. Financed by public contributions, the marble building is rendered in an eclectic classical style reminiscent of the Pantheon. Inside, it houses the black granite sarcophagi of Mr. and Mrs. Grant. Undulating mosaic benches by Pedro Silva and the City Arts Workshop
Top Ten New York Monuments - Grant´s tomb
3 Empire State building
Top Ten New York Monuments - Empire State building
The Empire State Building is a 102-story landmark Art Deco skyscraper in New York City at
the intersection of Fifth Avenue and West 34th Street. It is 1,250 ft (381 meters) tall. Its name is derived from the nickname for New York, The Empire State. It stood as the world's tallest building for more than 40 years, from its completion in 1931 until construction of the World Trade Center's North Tower was completed in 1972. Following the destruction of the World Trade Center in 2001, the Empire State Building again became the tallest building in New York City.